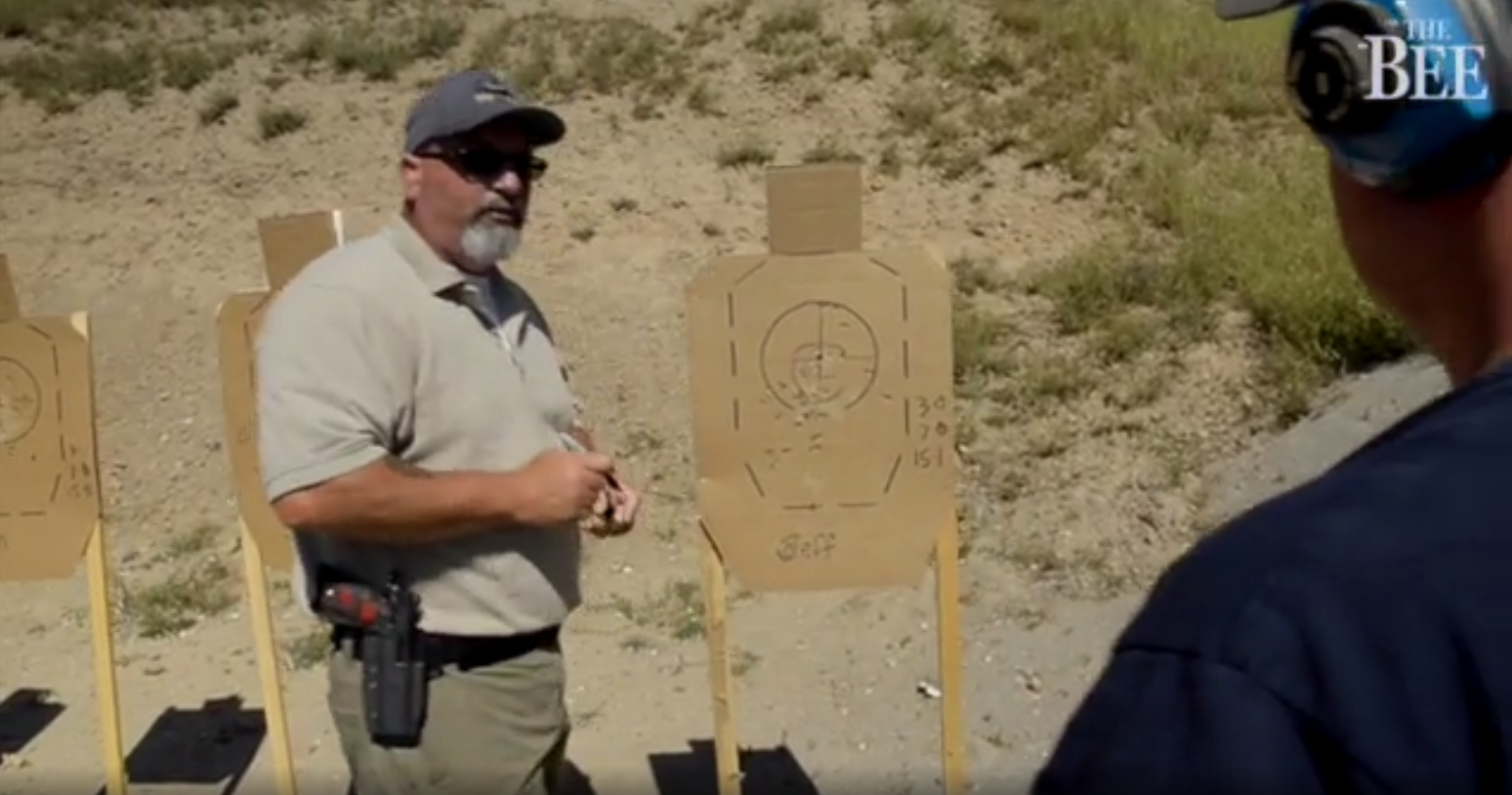 When Scott Jones became sheriff of Sacramento County in 2010, there were approximately 350 civilians licensed to carry concealed handguns in the county. Today there are nearly 8,000.
That means statistically, in any sizable gathering – at the grocery store, a ballgame or church – at least one person is likely to be packing legal heat.
About one out of every 135 adults in Sacramento County now has a license to carry. Jones has issued permits at an average rate of more than four per day during the last five years, according to data provided by the Sheriff's Department.
The result is that Sacramento County had the third-highest number of concealed carry permit holders in California at the end of 2015, behind Fresno and Orange counties, a review of data from the California Department of Justice shows.
State law gives county sheriffs broad discretion to issue concealed weapons permits, so long as applicants show "good cause" and demonstrate "good moral character."
The open-ended language of the statute has led to wide disparities in the number of permits counties approve. Some coastal counties issue almost none, while a number of inland counties hand them out as a matter of course.
Before Jones took office, the Sacramento County Sheriff's Department tightly controlled the number of permits it issued, typically allowing them only in cases where individuals could show they faced a particular threat, carried large amounts of cash or valuables, or had law enforcement ties.
Jones' predecessors, Sheriffs John McGinness and Lou Blanas, issued just over 200 permits from 2005 to 2009. Today, the Sheriff's Department often issues as many permits in two months as during that entire five-year period.
One cause of the increase under his administration is pent-up demand, Jones said.
"The reason we're having such an explosive rate is they weren't available before," he said. "Everybody's rushing to get them."
Jones, a Republican, is now running for Congress, challenging Democratic Rep. Ami Bera to represent a swing district that takes in much of suburban Sacramento County, including the cities of Elk Grove and Folsom.
He is frank and unapologetic about his approach to concealed weapons applications: The people who would go to the trouble of filling out a detailed application and submitting to background checks, he said, tend to be those with legal intentions and nothing to hide.
"We now approve over 90 percent of applicants," Jones said. "Most people don't apply if they're not going to get them."
Jones and a number of other California sheriffs have interpreted "good cause" as a general desire to protect oneself and family. Other counties have more stringent standards, requiring applicants to show they face an imminent threat of harm.
Los Angeles County, with a population of 7.4 million adults, had about 500 residents licensed to carry concealed handguns in 2015, equating to about one in every 15,000 adults, state Department of Justice figures show. San Francisco County, with 700,000 adults, had just four.
Statewide in 2015, there were about 80,000 permits that were either approved, under review or pending an annual review for continued compliance, state data show.

Read more here: http://www.sacbee.com/news/local/article73538112....