Description
Description
Free Shipping
All standard product ship within two business days
With nearly four years of great reviews and customer feedback.
The Ultra Carry has been designed with unique features to provide you with a higher level of comfort and confidence. Its patented design allows for the holster to assist in pulling the butt of the firearm grip towards the body, resulting in a more concealment. Each holster shell is precision formed to your specific gun model resulting in the perfect fit. The overall minimalist design with its premium cowhide leather backing will provide you with hours of comfort. The ride height has been set to allow for a full grip purchase, however the forward CANT and hide height is adjustable. Several adjustments are provided for you to personalize the holster to your preference.
Constructed of the finest materials, Machine formed, hand crafted & assembled for superior fit and finish.
Ultra Carry
Adjustable cant 0-10 degrees

Adjustable retention

Flared opening for smooth quick draw and easy holstering

Can be worn Appendix to 4 O'clock

Fits 1.5 inch belts

Shirt tuck-able for any attire

Built for superior comfort and durability

Finest drum dyed veg. tanned leather
Preferred carry position
Ultra Carry - Appendix to 4 O'clock
Ultra Carry Elite - 3 O'clock to small of back
The difference between the Ultra Carry and the Ultra Carry Elite is the amount of forward Cant available. Ultra Carry smaller leather backing Cant's from 0-10 degrees. Ultra Carry Elite larger backing allowing for 0-20 degrees of Cant.
Leather descriptions
* 1.0 Natural cowhide leather backing
The 1.0 backing is cowhide leather with the front dyed in black the back is natural and buffed to a soft touch.
* 2.0 Stoned oil cowhide
The 2.0 backing is a combination of leathers on the gun side we use a black dyed cowhide and the body side we use a stone oil cowhide this leather is conditioned with oils and waxes to make for a very soft touch. The two leathers are glued and sewn together.
* Standard cut - The standard cut leather keeps the gun off the body and is cut so that you can get a confirmed grip. See pictures
* Combat cut - Removing the top portion of the backing. Some users prefer this cut as it makes it faster to accomplish a confirmed grip. However you may lose some comfort as the top inch or so of the firearm may come in contact with the body. See pictures
US Patent # D708,438 S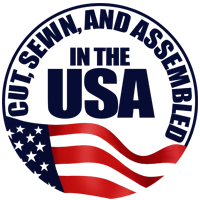 Reviews
Reviews (21)
Ultra carry
Best damn holster I've ever worn
Great Product
Just got my iwb holster and it's awesome. Great quality and fast shipping.
Additional Info